News and Blogs
You might be interested in activities of Volante
Services
Volante International and it's subsidiary company Volante Swiss offers a wide range of services, including an international network of companies we work with and for engineering and production, reaching from Italy and Switzerland to Poland and Croatia. We have great contacts in China, Thailand and India for manufacturing and loads of market contacts which serve your businesses.
German/Swiss Engineering
Volante will make Afrika green! Green energy - CO2 neutral, harvesting sun and wind as infinite natural resources, deliver to the people renewable, mobile and decentralized power. Please contact our Managing Director Volante Afrika Mrs. Rama Fofana for further information.
Volante owns a huge network for Renewables, Hydrogen and Infrastructure and has an own product: The Blue Energy Cubicle for off-grid power production which bases on renewables and hydrogen. This is used in remote areas and very interesting for emergency services, NGOs and field operations. We provide also Industry 4.0 automation concepts for our customers and help realizing their projects.
Hydrogen PtG and PtX Plants
Industry 4.0 and automation
Plant Design and CFDs
Power Skids and Micro Gasturbines
Classic Water Steam Cycle Engineering
Mergers & Acquisitions
Volante International and it's subsidiary company Volante Swiss offers crips commercial and technical asset evaluation for medium sized companies for buyers and sellers. In comparison to our value understanding here is different as we created the 4 layer approach to evaluate the business based on our own sound and long term industrial experience (we will not issue 1000 pages of theoretical assessment nobody could read, realize or integrate). We are not into the large quick hits but interested on long term valued relationships. Together with our partner Go-On Investments in Monte Carlo we offer you the markets Italy, Monaco, France, Netherlands, Belgium and Luxemburg and of course the whole D-A-CH area.
A crisp and awesome team
Guidance throughout the whole M&A process
Pre-M&A Value assessment and Value Creation
Preparation of the M&A
Post Merger Actions integration
Company Strategy Consulting
Company strategy means for us: Starting with the finish in mind. It is always the goal for us to strive for results and not end up in endless administrative routines. Based on our experience and very open mindset, you will take advantage of 20 years of experience in international companies and markets. We follow PMA, Six Sigma and RCA approaches.
CAPEX Strategies and Business Development
Sustainability Concepts
Six Sigma Process Optimisation
Root Cause Analysis
Sales and Business Development
We help you boost your sales with brilliant sales strategies, customer presence and focus. We can provide sales experts in The Netherlands, Switzerland, Italy, Poland and Germany to expand your pie.
Boosting your Sales Figures
Sales Office Support and Representation
4.0 Project Management
International supplier and customer base
Technical Due Dilligence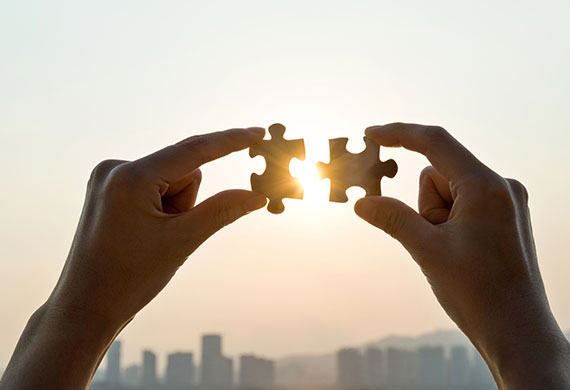 Troubleshooting
Volante offers an interim solution package which is unique in this business sector. We fill the gap in your business field with engineering, supply chain, customer negotiation, contraction or business presentation. We boost your business and needs in a fast, flexible and a professional way.
Fix cost - daily rate only
High flexibility - various presence for your company
Just on time - 24/7 service
Knowledge - together more than 50 years of enormous expertise
Global - worldwide customer and supplier network
Team Events and Training
Looking beyond business but still having a professional experience, how about a decent wine tasting with the Sommelier educated Managing Director of Volante International? This will widen your horizon to wineyards around the world.
University Lectures
Engineering Training
Customer and Supplier base
Volante International has worked with a lot of customers and suppliers over the years.
Recent projects and services
Have a look at some recent projects of Volante. Besides that you might be interested in some services the owner of Volante provides, such as wine tastings and lectures.
Christian Müller
Dr.Ing. - Managing Director of Volante International
Process and Chemical Engineer
20 years of experience
Power - Renewable Gas - Cement - Glass
Europe - China - India - Russia - Thailand - Philippines
Technical Director - Principal Engineer - Project Manager - Guest Lecturer
WSET Level 3
Dieter Bernauer
CEO Volante-Swiss GmbH
Technician and Business Manager
30 years of experience
Power and Oil & Gas Market - Sales & Marketing - Companies Development
Europe - China - India - Russia - USA
Chief Executive Officer - Sales Director - Head of Sales Department - Project Manager
I'll be happy to answer your question
Let's get in touch if you are looking for a decent and realiable partner for your projects task or if you endavour to new horizons and want to get impulses from our broad international experience.